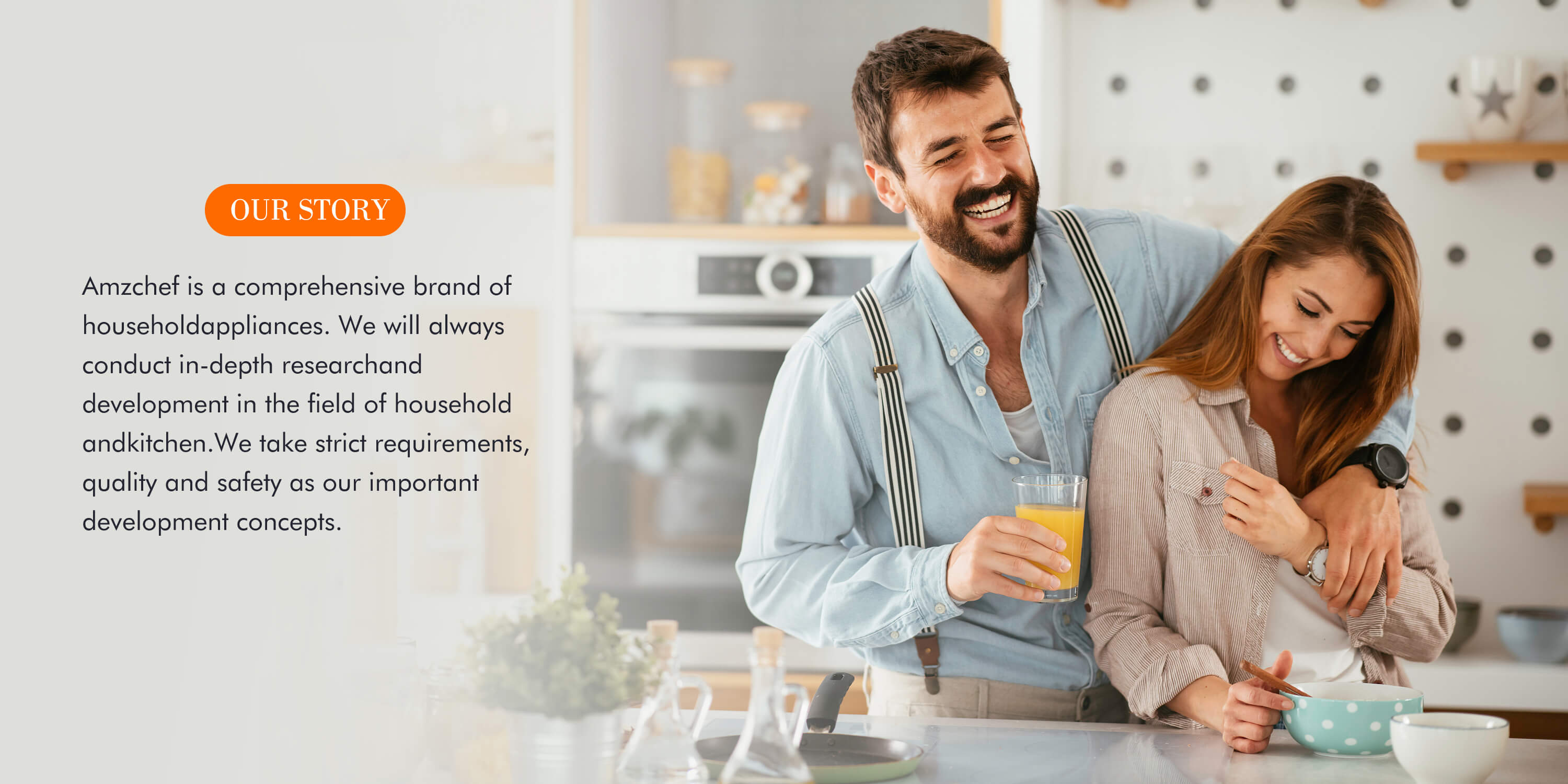 About us
Amzchef is a comprehensive brand of household appliances. We will always conduct in-depth research and development in the field of household and kitchen. We take strict requirements, quality and safety as our important development concepts.
We started from Slow Masticating Juicer, and then expand to a full range of household and kitchen appliance.
Fruits and vegetables are important for health and fitness.
Slow Masticating Juicer creates a new taste but healthy way for Fruits and vegetables.
Slow Masticating Juicer squeeze out the fruits, veggies, and greens juice slowly, without damaging the fruit cell mechanism; it perfectly separates juice and pulp, extracting higher-purity juice, protect nutrient and reduce oxidation.
Amzchef has been studied household and kitchen appliance for decades, and now is one of top sellers in the appliance field.
Our Promise:
We are responsible and much strict at quality control. Our CEO involved in the testing phase of product development ensures that every product operates as expected. Besides, our parts are made by durable and reliable-quality materials to ensure the performance of the product perfectly.
We are responsible for the quality control, we care for the experience of customer. If you have any problem or inquiry, our professional service team will be served you at any time.
Our Mission:
We hope to bring healthy juices with different mixtures and flavors to your family every single day.
Our Vision:
We want to serve you with affordable and high quality kitchen appliance for a better quality of life.